Day 13
I'm backkk! The last two days I was in Salisbury, having a great time and had no time to read. But sometimes you need to take a break, and I really enjoyed it. I am happy to have some time to read now, but have a busy week coming up. I was also SO happy to watch my Ravens win and continue their playoff run.
Usually I try to read only one book at a time, but sometimes one needs a break, either from the book or the genre. That was the case with these first two, that I was reading simultaneously. I needed a break both from the classics and the story of my first book so I switched to the second book here. And the third book was something more fun.
Book 17: A Room with a View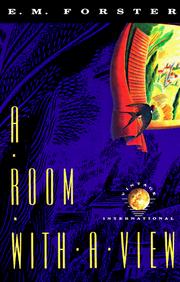 Author: E.M. Forster
Genre: Classics
Pages: 240
Series: No
Borrowed or purchased: Borrowed from the library
Date Read: January 13, 2013
2.5 stars
Perhaps I'm being a bit harsh on this one, but I had much higher expectations for this book. I started this book before It's Kind of a Funny Story, and got about half way through before having to take a break. It was a story of Lucy, who meets a man named George Emerson while traveling with her much older cousin Charlotte as her chaperone. George kisses her, which is very inappropriate at the time, and they continue their travels where Lucy connects with Cecil, a man she agrees to marry once he asks her for the third time. Then the Emerson's, George and his father move down the road, and it becomes a love triangle, with everyone knowing that Cecil is not right for her and that she loves George and will not admit it. I don't know, it was okay, but it could have been so much better.
Book 18: It's Kind of a Funny Story
Author: Ned Vizzini
Genre: Young Adult/Realistic Fiction
Pages: 444
Series: No
Purchased or Borrowed: Borrowed from the library
Date Read: January 13, 2013
3 stars
So I had heard about this book from the movie that came out recently, but I never saw the movie but the premise seemed interesting. It is about Craig, a 15-year-old with depression. He's been in therapy, was taking medicine, and has tried everything in the book but still can't sleep, eat, and is struggling with being average at his very advanced school. Craig stops taking his medication and decides that he wants to die, so he calls the suicide hotline and checks himself into the hospital. After that, you experience his life in the psychiatric hospital and with the other patients as he works to get better. Craig's depression and how he handled it was realistic, but the story was told in kind of a weird way and I was not very connected to the characters. I wasn't invested in their change and it felt like a passive read for me. Overall this book was just okay.
Book 19: The Secret Lives of Dresses
Author: Erin McKean
Genre: Fiction
Pages: 290
Series: No
Purchased or Borrowed: Borrowed from the library
Date Read: January 13, 2013
4 stars
The next book on my list was nonfiction and not a late night read book. To me a late night book is something interesting but easy enough to read without much thought or complication, just something fun, so that was why I chose this book. This book is about Dora, who returns home when her grandmother Mimi suffers a stroke. Mimi raised her after her parents were killed in a car accident. Mimi also owned a vintage clothing store, which Dora begins to run while at home. Mimi was a relatively relaxed parent, but always bothered Dora about what she wanted to do with her life. Dora thought that going on to graduate school would land her her unattainable flirty boss, but running the store and interacting with Conrad, a young friend of Mimi's leave her wondering what she really wants to do with her life. Meanwhile, Dora finds out the Mimi had been writing about the secret lives of the dresses in her shop and handing them out to the customers, but hadn't told her. I read one other book about a vintage clothing store, and I loved all of the descriptions and kind of wish there had been more in this book. I wish there had been more about Mimi though. Her character was struggling after her stroke and I didn't feel as invested in her outcome as a reader should. Overall though, it was an enjoyable and good read.
After 4 am again, time for bed.
xo,
Erin