Day 54
So obviously my lead is almost gone at this point. Being sick did not help AT ALL. I finally went to the doctors yesterday after I just wasn't getting better and they told me that I had the wonderful combination of an upper respiratory infection, a sinus infection, a bacterial infection, and pink eye, super exciting! I've been resting for a while now just because I was still continuously sick and now that I'm finally beginning to feel better, in large part due to the antibiotics I am sure, I am finally starting to feel a bit better. This next week I need to knock out a bunch of books because I'll be heading to Disney World and to see my family in Florida on the 8th and I can't wait. I'm sure that the long drive there and back will help as well. Now I'm finally ready to write the review for the book that I read two days ago, sickness has a good way of sucking everything out of you so that even little things become a huge chore.
Book 55: Dirty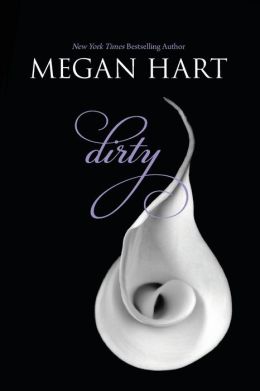 Author: Megan Hart
Genre: Romance, Adult Fiction
Pages: 425
Series: Yes, book 1 of 1.5. There is a short 33 page ebook.
Purchased or Borrowed: Borrowed from the library
Date Read: February 21, 2013
3.5 stars
Elle and Dan meet in an adult candy store. They bump into each other a few times and begin hanging out, although Elle refuses to call it dating as she does not date. But as she slowly becomes more attached to Dan she begins to let him as well as others in. He learns more about her family life and her past relationships that have shaped who she is today and why she avoids committing to someone.
Okay, so first off this book was totally misleading. From the title, the cover, and the beginning of the novel, you think that this is going to be very romantic and sexual, but that is not necessarily the case. In the beginning, the way Elle is described is basically as a cold and unfeeling slut. Dan begins to slowly crack open this facade and the reasoning behind Elle's action and so the book becomes much more than it seems. I think I would have liked this more if I knew what I was getting into. I was looking for a light and fluffy romance, but the content got heavy and hit a little too close to home for comfort. In fact about halfway through where I could see where things were going regarding Elle's past, I wanted to stop but it felt like watching a train wreck. You know you should stop looking at it but you just can't tear your eyes away. At that point I was already so far in that I really just had to finish the book and so I did.
I'm part of the way through another book that I started yesterday but I think I'm just going to try and get a good night's rest because I'm finally feeling a bit better and I have a daddy-daughter date planned for tomorrow that I'm looking forward to.
xo,
Erin